B-CGMS ?
The primary objective of Belgian Crop Growth Monitoring (B-CGMS) is to provide a range of information to characterise crop development and growth conditions in Belgium.
This characterisation is based on meteorological data, satellite information and field observations. In June and September, yield revisions are also made available for the main crops (barley and winter wheat, maize, potatoes and beet) based on a modelling approach.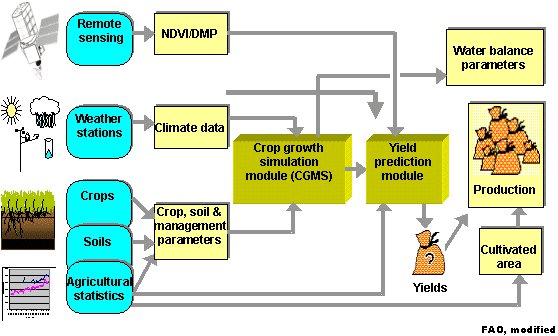 All this information is accessible via the BCGMSweb platform and the agrometeorological bulletins published at least 3 times a year.
The agro-meteorological bulletins can be accessed here - And don't hesitate to sign up to the mailing list (it's free!).
The BCGMSweb platform means you don't have to wait impatiently for the bulletins to come out, offering a myriad of indicators available in the form of maps and graphs characterising crop development and growth conditions. This information complements the information available in the agrometeorological bulletins.
The indicators, available initially at the level of agricultural regions, are of various kinds. They include :
Agrometeorological indices characterising crop growth conditions.
Indices derived from satellite information and characterising crop growth.
Yield data, both official statistics and yield forecasts provided by the B-CGMS yield forecasting system.
Agrometeorological bulletins published 3 times a year.
In addition to the service provided, B-CGMS is also the fruit of a long-standing collaboration (the first bulletin was published in 2002!) between 3 recognised Belgian research institutions (IRM/KMI, VITO and CRA-W), all under the auspices of the BELSPO Federal Science Policy Programming Service.
---
Service level
This service is maintained by the BCGMS Web project team during its working hours. This means that the time taken to recover from a breakdown may seem unusually long. That said, the system has been developed with simplicity of use and robustness of processes in mind. Since the start of the project, we have experienced very few interruptions, and most of these have been related to maintenance operations scheduled during off-peak periods. Given the limited resources available, the level of service is best effort.
---
Contact
Centre Wallon de Recherches Agronomiques
Rue de Liroux, 9
5030 Gembloux
---